Paul Decker, D.D.S.
& Janice Pilon, D.D.S.
Home | Meet the Doctors | Advanced Services | Hours | Payment
Appointment Request | Dental Education | New Patient Forms | Patient Information | Patient Feedback | Refer Our Office | Contact Us
Hours
Our office is open Monday through Thursday, with hours that can accommodate most any schedule. We know that your time is important, and we work to ensure your visit is scheduled as professionally and quickly as possible.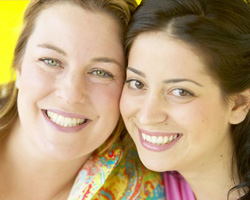 Monday
7:10am-4pm
Tuesday
7:10am-4pm
Wednesday
7:10am-4pm
Thursday
7:10am-4pm
*closed for lunch 12pm - 1pm
Emergency and After Office Hours:
We know dental emergencies are never convenient or timely and we are committed to our patients' health no matter the time. If you are a current patient, and have a dental emergency after regular office hours, please call us at (603) 643-5405.
---
Map & Directions
We are conveniently located at:
35 S Park St • NH 03755
---
35 S. Park St. • Hanover, NH 03755
ph. (603) 643-5405 • fax. (603) 643-6157
deckerpilondental@gmail.com
© Images contained in this website are protected by copyright and may not be downloaded, republished, retransmitted, reproduced or otherwise used as a stand-alone file.